Unleash the Power of Document Management and Print Control with Kofax ControlSuite: Simplify, Secure, and Streamline
Seamlessly Automate Workflows, Improve Security, and Drive Productivity
Kofax ControlSuite is a comprehensive document management and print management solution that empowers organisations to streamline document workflows, enhance security, and optimise printing processes. With its powerful suite of features, including Equitrac, AutoStore, Business Connect, and Output Manager, this innovative platform enables efficient document capture, intelligent routing, secure printing, and seamless integration across your entire organisation.
Efficient Document Capture and Routing:
Effortlessly route documents to the right destinations, improving efficiency and ensuring seamless document workflows.
Protect sensitive information and meet compliance requirements with secure printing and comprehensive print tracking.
Seamless Integration and Connectivity:
Manage document workflows and print processes from a centralised platform, simplifying administration and enhancing control.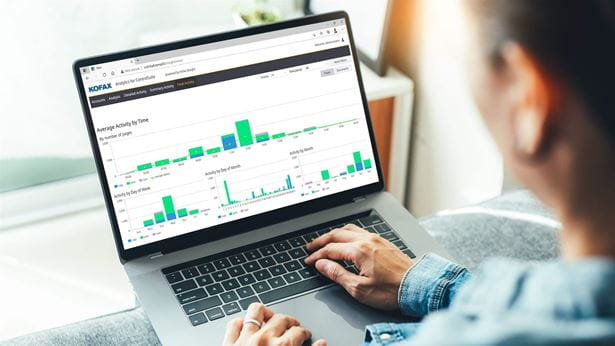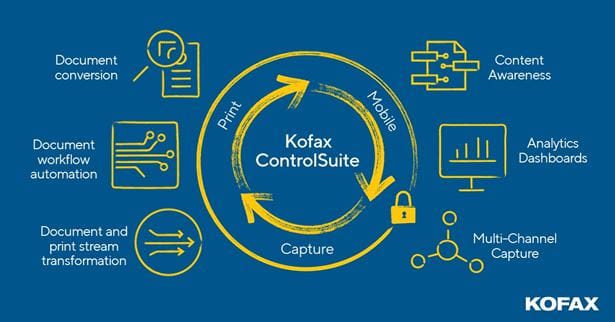 Centralised Print Output Management:
Optimise your print infrastructure, reduce costs, and improve print job performance with intelligent print management features.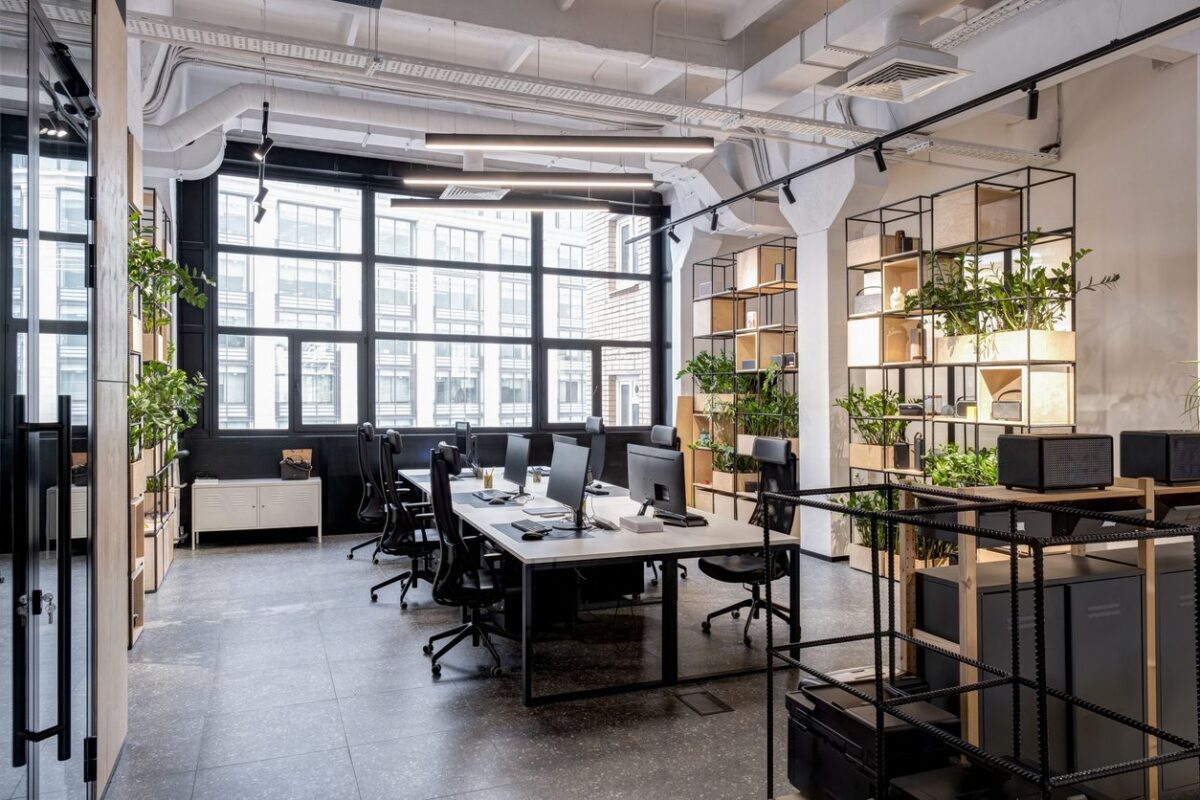 Simplify, Secure, and Streamline
Unleash the Power of Document Management and Print Control with Kofax ControlSuite.
Empower your organisation with Kofax ControlSuite and revolutionise your document management and print control capabilities.
Contact our team today to get started!